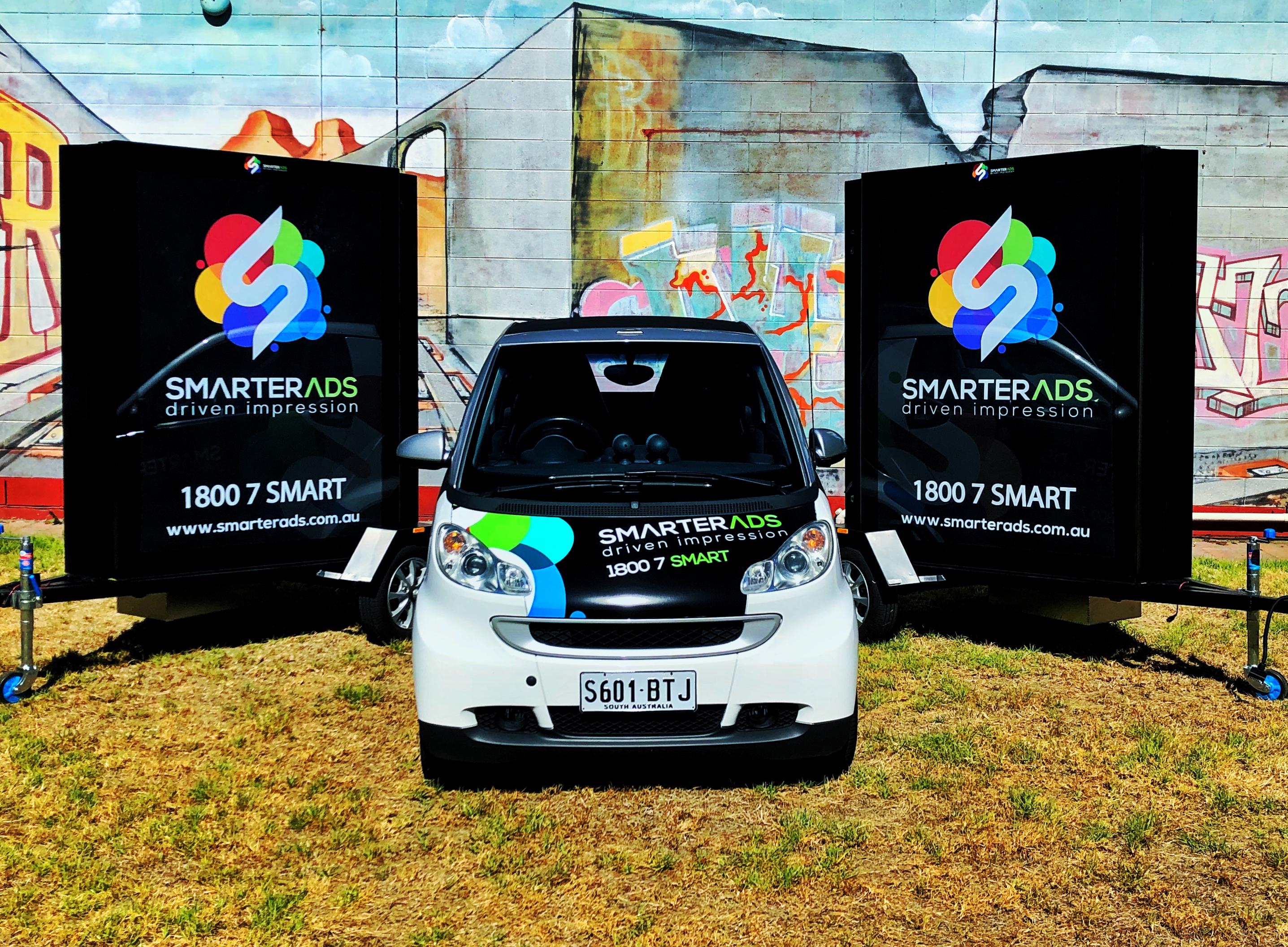 We bridge that gap between you & the consumer and put your message pride of place. From when we awake till right before we drift off to sleep at night, we are bombarded with thousands upon thousands of advertisements every single day… how many of these resonate or can be recalled?
A study done by Mediacom and the University of Alberta found that:
"Outdoor advertising's ability to sustain awareness over a period time is greater than that of television."
The research found that at the end of the Outdoor campaign being studied awareness was about 36%. Six weeks later this had fallen only 1%. By comparison TV advertising showed significant decay in awareness 2 weeks after the end of the campaign.
Attention grabbing to say the least….Our screens know how to make an impact taking advantage of the reactivity, immediacy and flexibility that we provide.
| Times on the road each day | Mon - Fri | Total |
| --- | --- | --- |
| Morning | 7:30am - 10am | 2.5hr |
| Lunch | 11am - 1:30pm | 2.5hr |
| Evening | 4:30pm - 7pm | 2.5hr |
We take your advertising message and company branding to the public in a unique, appealing & memorable interaction with a cross section of the public.
Option for Total Branding or Wrapping of each vehicle.
We have the ability to interact through product sampling at either designated or specifically allocated destinations and times.
Provide live data (geo-tracking) whilst campaign is being run as well as summary results at completion.
Brand Ambassadors
Category: Public Space
Using face-to-face contact, Brand Ambassadors engage with your target audience. This includes Promotional Staff, Costumed Staff and staff with Walking Banner Flags. Positive interaction is key in getting your message across.
Additions
Want to maximize your message or look more professional?
We can provide the following additions:
– Costumes
– Walking Banner Flags
– Skin Suits
– Uniforms
– Promotional Material
Good Energy
Our promo staff are enthusiastic, approachable and get good results. Brand Ambassadors can hand out information, direct people, answer questions and communicate a specific message.
Locations
We can provide staff for just about any occasion at any time of the day or night. You can target a local area or an event.
Sustainability – Environmental
Actions to reduce CO2 emissions
Reduction in CO2 emissions is a priority for Smarterads. We have committed to the reduction of harmful CO2 emissions through the introduction of low energy LED lighting and solar technology into all new smart car infrastructure. We comply with strict fleet fuel efficiency regulations in order to reduce the impact of our vehicles.
Actions to manage water consumption
As part of our sustainability practice, we collect rain-water for asset maintenance. Since 2015, more than 71,000 litres of rainwater have been collected and utilized to maintain Smarterads vehicles and trailers throughout Adelaide.
Since the start of 2015, we've collected 52 per cent of water used for maintenance and cleaning.
We are proud of this initiative and company vehicles are clearly marked Captured rainwater in use for cleaning' to communicate this sustainable practice to the public for their peace of mind.
Actions to reduce recycling waste
Wherever possible waste is recycled. Our Waste Management Plan sees the company's contribution to landfill dramatically reduced by monitoring types of waste, quantities and disposal methods to ensure that everything from office waste, to e-waste, posters and glass is managed and 100% recycled.
Company performance in this area is monitored and measured against targets every quarter.
In Quarter 1, 2016, Smarterads recycled over 11.3 tonnes of waste and in 2015, 81% of the total reported waste was recycled.
Sustainability – Social
Attracting new talents, maximizing our human capital, retaining employees, promoting local employment and providing a safe, healthy and efficient working environment for employees are values at the heart of Smarterads.
Actions taken to reduce the number of work related accidents
The introduction of a staff induction program, training and regular monitoring of WHS standards Ensuring all driving and promotional staff are fully trained in-line with internal training plans. Professional Driving course accreditation for ALL drivers. The provision of a safe and efficient working environment through the engagement of a third party WHS expert to undertake a biennial audit and provide subsequent updates for corrective actions.
Understanding the reasons/trends for accidents and hazards by annually analyzing and publishing a hazards, near hits and accidents report